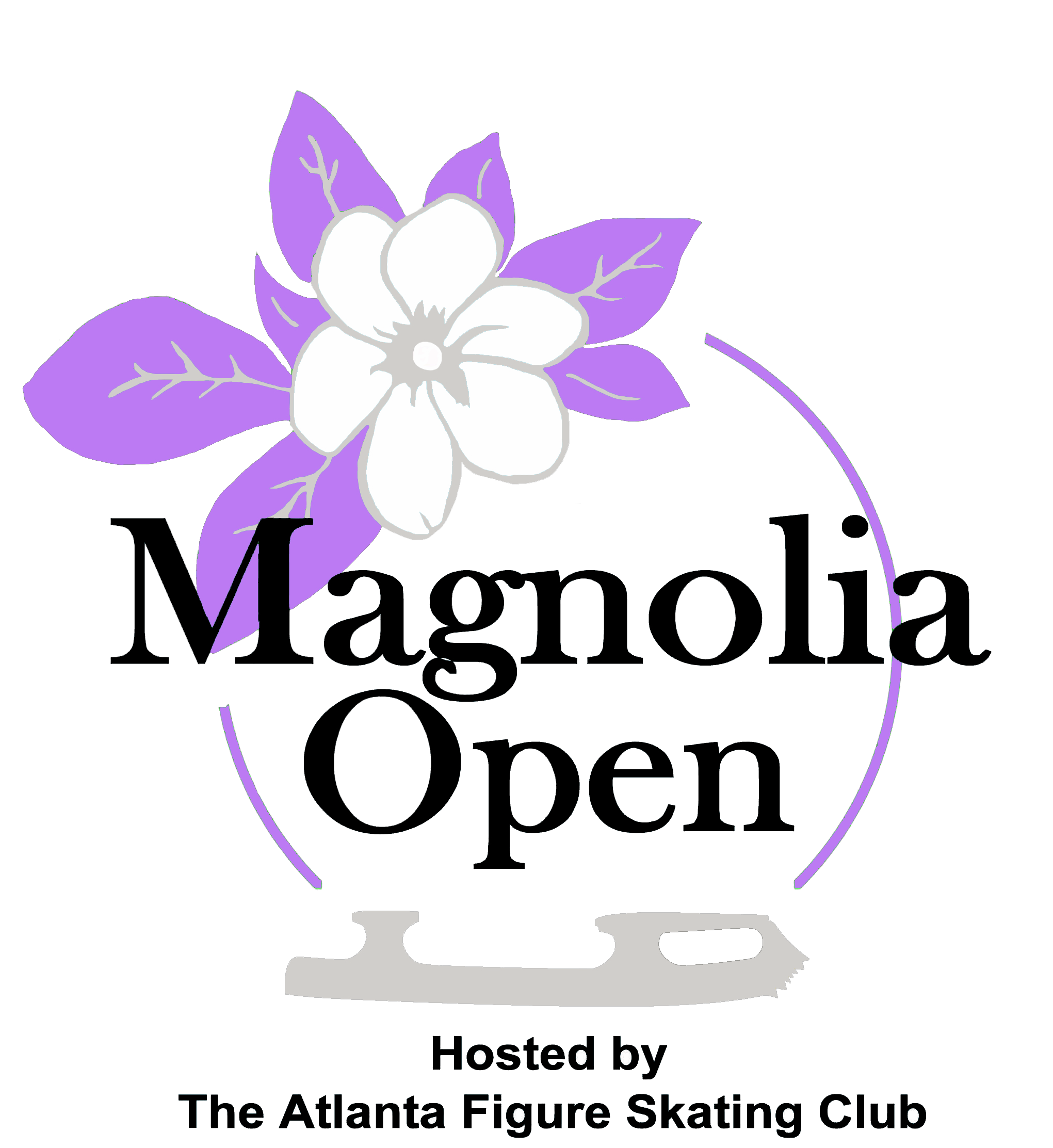 March 7-9, 2014
The Cooler, Alpharetta GA
REGISTRATION CLOSED

Registration for the Magnolia is now closed. Late entries may be accepted at the discretion of the organizing committee. To inquire, contact the Competition Chair.

Click here to access the EntryEeze page for the Magnolia Open

If you experience a problem

with the link to EntryEeze, copy and paste

http://comp.entryeeze.com/Home.aspx?cid=160
to your browser instead.

Questions regarding the Magnolia Open can be directed to the Competition Chair at competitionchair@atlantafsc.org.
Magnolia Open Exhibitions February 28
Exhibitions for members will be performed during Club Ice on February 28. Please email John Richardson at letsicedance@aol.com by February 14 to secure your spot. Skaters will be accommodated on a first-come, first-served basis.
2013 Magnolia Open Results
March 8-10, 2013
2012 Magnolia Open Results
March 9-11, 2012

Friday & Saturday March 9-10, 2012
2011 Magnolia Open
March 11-13, 2011
RESULTS BASIC SKILLS - SAT MARCH 12, 2011
RESULTS NQ - SAT MARCH 12, 2011
RESULTS - SUN MARCH 13, 2011