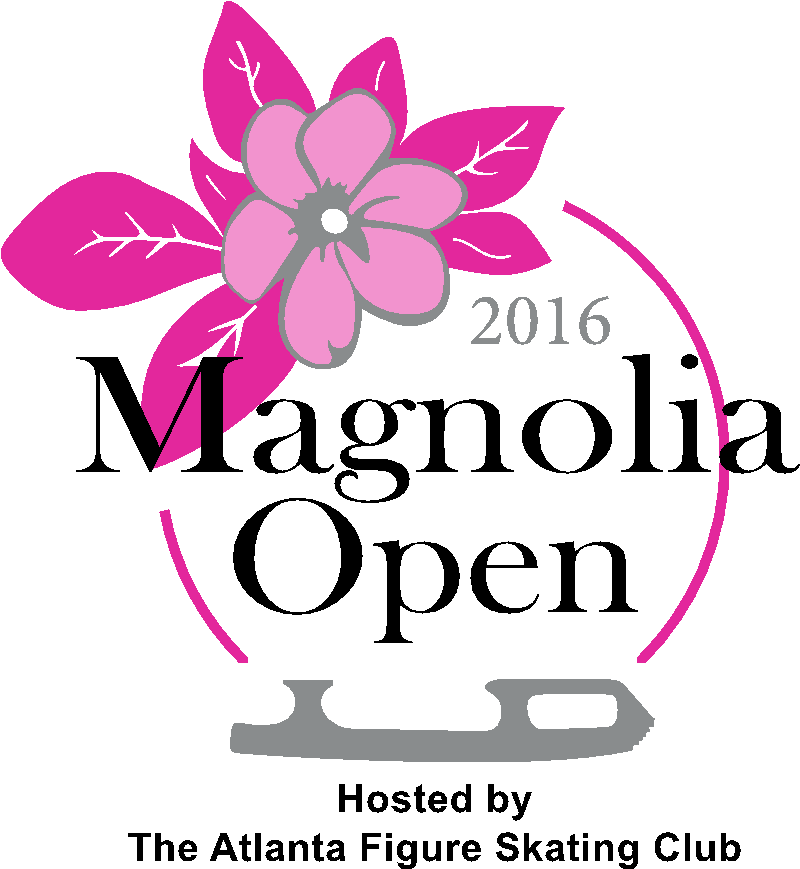 March 18 - 20, 2016
The Cooler, Alpharetta GA
Basic Skills Announcement and Information - 11 pages

Non-Qualifying Announcement and Information - 25 pages
Registration is closed

Click here for additional information and competition schedule (once available) via EntryEeze

Homewood Suites Alpharetta - Official Hotel
*Available until February 28 or until the group rate has sold out.

Please direct question regarding the Magnolia Open to the Competition Chair at competitionchair@atlantafsc.org
Magnolia Open Exhibitions
Exhibitions for members will be performed during Club Ice on March 11. If necessary to accommodate more skaters, we will add March 4. Please email Karen Crossen at jkcrossen@gmail with your name and free skate level by February 26 to secure your spot. Skaters will be accommodated on a first-come, first-served basis.

2015 Magnolia Open Results
March 6 - 8, 2015
2014 Magnolia Open Results
March 7-9, 2014

2013 Magnolia Open Results
March 8-10, 2013
2012 Magnolia Open Results
March 9-11, 2012
Friday & Saturday March 9-10, 2012

2011 Magnolia Open
March 11-13, 2011
RESULTS BASIC SKILLS - SAT MARCH 12, 2011
RESULTS NQ - SAT MARCH 12, 2011
RESULTS - SUN MARCH 13, 2011